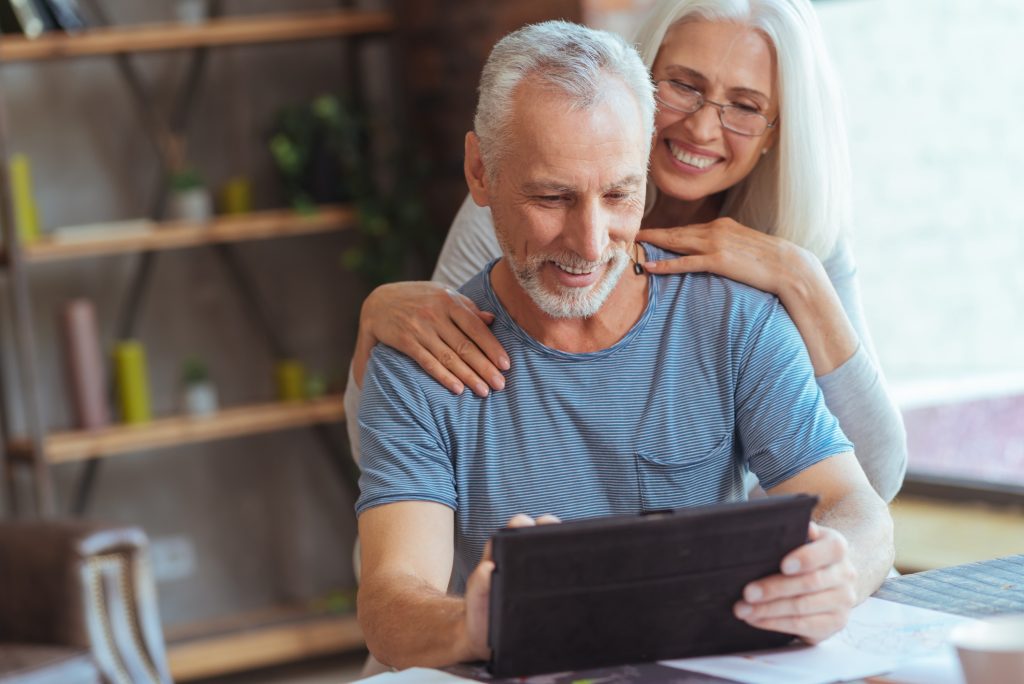 The first rule of marketing is to know your audience. We not only know about their concerns and decision-making process, but how they engage with content and on what platforms. We challenged our team at Lone Beacon to come up with interesting facts about the Baby Boomer demographic that are relevant to the work that we do with our clients. Here are 6 facts about Baby Boomers and how they impact our marketing approach.
10,000 Baby Boomers are reaching retirement age every day.
This means huge opportunity for our advisors. There's an immediate need for marketing geared towards this demographic, which expresses serious concerns about retirement such as running out of money and bearing the brunt of a market crash. The youngest baby boomers are now 55 years old, which means that there are many retirees yet to come.
They control 75% of U.S. Wealth and 50% of consumer spending, and yet only 5-10% of marketing targets them.
This is absurd, considering that there are over 74 million Baby Boomers in America. Lone Beacon is focused on this demographic, and tailors all marketing elements to them. This means we're working in a less crowded space, reaching a demographic that is perhaps more responsive to marketing than Millennials.
They are active, yet are often portrayed as old, sedentary, and ill in advertising.
This age group is underrepresented in media and advertising. And when they are represented, it's in a negative light 28% of the time, compared to 4% of the time for younger people.[1]
We portray this demographic as active, whether it's in pictures of people 50+ enjoying leisure activities, playing with young grandchildren, or traveling. Even in our long-term care guide, we decided not to feature pictures of people bedridden in nursing homes or receiving medical care. Ultimately, the people who the content is aimed at are not in these situations, they are currently active individuals concerned about the staggering cost of long-term care down the road.
75% of Baby Boomers are on Facebook.
The 50+ demographic is active on Facebook and growing. They're engaging with emotional content, from pictures of grandkids to political messages on social media platforms every day. We've seen great success from Facebook campaigns for seminars, as well as free guide downloads. It's an effective platform for increasing awareness and delivering leads at a low cost, as well as collecting and using data to target high-quality leads. Recently we ran ads for a dinner seminar that got sign-ups for about $5 per lead. Compare this to the cost of mailers or cable.
Baby Boomers consume more online content than any other generation.[2]
We've noticed that after running Facebook ads for our advisors, their organic website search growth tends to increase. In a recent funnel campaign where we ran Facebook ads promoting free downloadable content, we saw the amount of new visitors to our advisor's site increase by 280%. This is because Facebook users may see an ad, and even if they don't click on it and directly sign up for a seminar or a review, they may visit the advisor's website for more information. We consider a well designed website full of relevant content to be extremely important for advisors, and this is just one example of why. Our websites offer many areas of exploration, such as a populated blog page and a section with downloadable guides on a number of financial topics.
80% of Baby Boomers go online daily, and over 80% research a product online before making a major purchase.[3]
Research shows that Baby Boomers want relevant information about the product or service they are considering, and they are avid readers. It's important to strike a balance between emotional and analytical content for this age group. As the brain ages, decision-making tends to start in the intuitive right side of the brain, and then transfer to the analytical left side of the brain. The reality is that financial concerns are not just about numbers for this demographic, they're about lifestyle implications. We pair numbers and facts with their real-life implications for the average person, whether it's about when to claim Social Security, or reducing investment risk in retirement.
While much of the rest of the marketing world ignores Baby Boomers, we're dedicated to appealing to their sensibilities and addressing their concerns. If you're interested in marketing services tailored to this demographic, contact Lone Beacon for more information on how we could help you target the 10,000 Baby Boomers reaching retirement age every day.