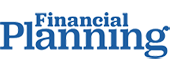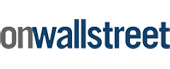 By John Capuano, Co-Founder, Lone Beacon Media
Lone Beacon Media is a sales and marketing company dedicated to the independent financial advisory industry with offices in Boston and Denver.
If you're an independent financial advisor who's aggressive about carving out your fair share of the market, you've got to be skilled in "hand-to-hand combat". In other words, you need to successfully articulate the uniqueness of your brand and be able to position it against the competition. The good news is that the competitive universe is usually limited to a small group in your geographic area.
So in a largely commoditized industry, how do you separate yourself from the pack? All too often advisory firms share the same brand identity: "Service is our number-one priority", "We'll treat you like family", "We're your 'trusted' advisor". While all of these things may be true, they are expected and they don't necessarily differentiate you versus your competitors. These generic tag lines do more to group you in with your competition than provide separation.
Make your brand irrefutable. This is easier said than done, but it's crucial to dig deep to find out what separates you from the pack. We work with a firm that's run by an entire investment team in their mid-thirties and they find themselves competing with many of the "same old" firms who have been around for many years. They use their "newness" to their advantage as one of their differentiators: they have a better understanding of today's world, today's technology, and communication vehicles. They instantly found their own niche and positioned their competitors as "old" simply by comparison.
Make your brand relatable. At the end of the day, your brand has to answer the question (or evoke the emotion) of: "What's in it for me?" The answer takes a process to truly vet so it can be succinctly articulated. In the example above the "state of the art" nature of the firm doesn't happen by their age alone, but their actions (there are plenty of young people in the financial industry who don't adopt newer strategies. In this case owning the brand position of using technology to communicate with clients more effectively, more deftly capturing market data, knowing the newest methods and laws, and being a leader in cyber-safety. Events include digital "Lunch-and-Learns" that help clients better understand the basics of our digital world. In this case, they have taken the position of Thought Leaders. Baby boomers invented the technology that we all use today and many like to think of themselves as "new adapters". So this school of thought lets people know that their investment plans are as advanced as their smartphones.
A brand is a personal statement. You and everyone in your firm has a personal brand. This starts with acknowledging the fact that we are all brands and then making a conscious and honest decision about your personal one. Most personal brands have a story behind what built them. What's your story? All personal brands are components of the master brand, but it doesn't mean they all need to be a perfect match because our uniqueness is what makes us special. They should all be true, identifiable, and prop up the overall corporate brand. Today we can do more than ever to build and support our own brands, whether it's your digital/social presence, the information that is accessible to you that can be transferred, or the ease in which we can communicate it all.
A brand takes time to cultivate. It takes time and a lot of work to build a brand. Once you find your true brand essence it requires consistent effort to nurture it. It needs to be communicated through everything you do, and from everyone in your firm. This means it needs to be articulated clearly on your website, in your seminars, on your stationary, on your hold button, on your business cards, in your social media, and general correspondence…everywhere. Building a brand is a discipline and it starts at the top.
A brand essence needs to be pushed inward. Every great brand has passionate employees who understand what makes them special and exactly how to communicate it to anyone they come in contact with. As the person in charge, it's important to be the brand evangelist and "live it" every day in the workplace. It's effective to "see it" in everything you do, but actions speak louder than words…so be sure to demonstrate examples of ways you make your brand irrefutable.