Generate Consistent Leads While You Sleep
At the end of the day, you want to get new leads into your funnel and convert them into new business. Not only do we understand but we have been tireless in perfecting our marketing techniques to help you reach your goals.
With our eBook series, we will take all the execution and leg work out of the equation and help deliver you new leads, expand your digital presence, and build credibility with prospects. And the best part is, you can use this content for an entire year to bring you consistent leads while you can prioritize being in front of your prospects & clients.
In 2020 our eBook series helped our advisors own their own data and…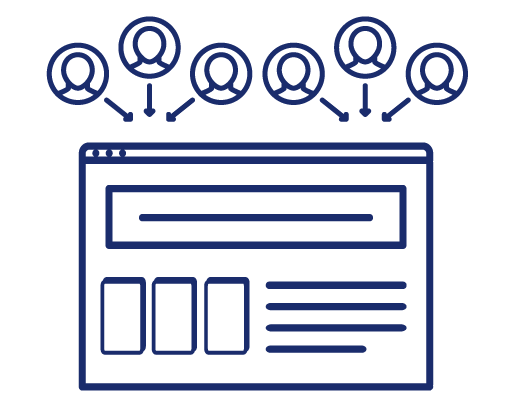 Generate 80 Average New Leads
$32 Average Cost Per Lead
Reach 17,000 New People
GET MORE LEADS!
Get started today by calling:
(888) 978-4785 or fill out the form below.
The Inside Retirement Investing © eBook Series solves those problems!
Your EBOOK or SERIES of EBooks, tailored and branded to be PRESENTED BY YOU, can take as little as two-hours of your time
The books are "bite sized" and TOPIC SPECIFIC so they're easy for prospects to read
You'll receive a complete marketing platform including a LANDING PAGE, IMAGERY FOR FACEBOOK POST, A HTML FORMATTED EMAIL TEMPLATE, AND A RADIO SCRIPT
Your prospects will be able to easily DOWNLOAD A DIGITAL VERSION ANYTIME they want (save money and capture more leads)
Meet The Volumes of Inside Retirement Investing
Inside Retirement Investing Volume 1: The Basics of Investing, Protection, and Financial Security
Give your audience an overview of what the events of 2020 mean for the future and of the five most important parts of their retirement plan: Income planning, investing, tax minimization, healthcare and long-term care, and estate planning. The 2021 edition of Inside Retirement Volume 1 will help your prospects better understand why they need a retirement plan and how you can help them.
Inside Retirement Investing Volume 2: The Guide to Income for Life
Annuities can be a great way for today's retirees to plan for their income needs, but many people misunderstand them. Inside Retirement Volume 2: The Guide to Income for Life covers objective information on annuities plus the importance of planning after a turbulent 2020 to create a more educated consumer.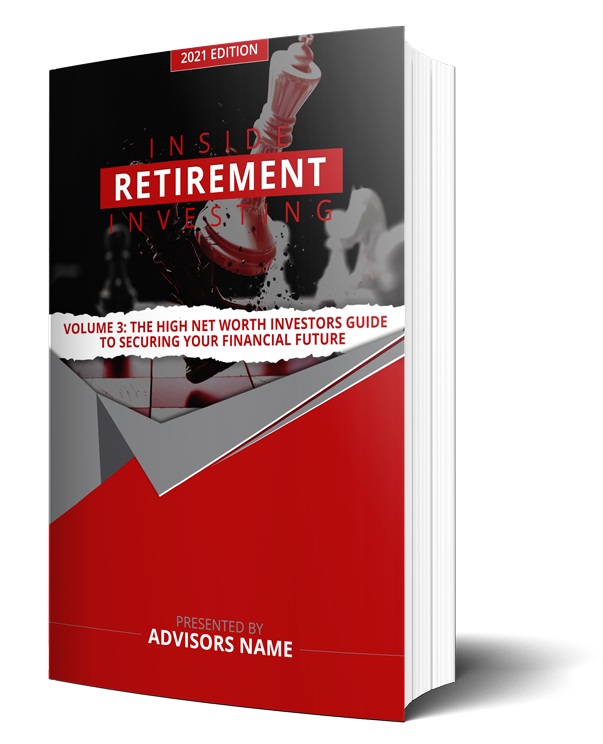 Inside Retirement Investing Volume 3: The High Net Worth Investor's Guide to Securing Your Financial Future
Meeting high net worth prospects is a quicker path for advisors to build their practice. Inside Retirement Volume 3: The High Net Worth Investor's Guide to Securing Your Financial Future focuses on the concerns of the high net worth investor specifically, and how you are well-equipped to answer them.