An In-Person Event Alternative for Financial Advisors
June 2020 Study
INTRODUCTION
Why Did We Perform This Study?
Lone Beacon has been executing campaigns in the digital space for over 6 years now. Webinars were always a part of the digital marketing ecosystem, however their rise in popularity over recent months given advisors' inability to perform traditional live seminars created new opportunity in the marketplace.
Given past success metrics, Lone Beacon had the ability to not only learn from, but to directly apply strategic improvements based on its 1st party data on-hand.  That, coupled with national empirical data as well as from specific advisories across the country, led Lone Beacon to perform a new study and analysis on recent metrics.
While improvements are being made along the way, there's a lot more opportunity in the webinar (and digital) space from an end-to-end conversion standpoint, which is as (if not more) important than simply getting people to register and attend. Here are some of our findings and specific metrics pertaining to recent webinars, both on-demand and scheduled days/times, from Q2 of 2020.
Setting the Stage
This study was performed across 21 different markets, utilizing 25 webinars as our data points consisting of both on-demand and scheduled webinars. The data presented below are averages of those 25 webinars.
On-Demand Webinars are defined as webinars that can be viewed at any point just by signing up.
A Scheduled Webinar is available only at a certain day and time, registrations sign up beforehand and receive an access link the day of the webinar.
What Is in The Study?
ON-DEMAND WEBINARS
Averaged Data From 18 (On-Demand) Webinars Across 21 Total Markets
Campaigns Range from ½ Month Long to 2½ Months Long
Webinars Range from 10 Minutes Long to 45 Minutes Long
All Webinars Included Some Sort of Database Email Marketing and Facebook Advertising
Topics Included

"Keep Calm And Retire On"
"Victory Over Volatility"
"Guaranteed Income"
"Active vs Passive Investment Management"
SCHEDULED WEBINARS
Averaged Data From 7 (Scheduled) Webinars Across 4 Markets
Campaigns Range from 1½ Weeks Long to 2½ Weeks Long
Webinars Range from 30 Minutes Long to 48 Minutes Long
All Webinars Included Some Sort of Organic Website, Database Email Marketing, and Facebook Advertising (Some Included Radio Mentions)
Topics Included

"Retirement Roadmap Comprehensive Planning"
"Social Security"
"Principles of Retirement Protection"
"Estate/Legacy Planning"
"Market State of the Union"
THE DATA
Webinar Registration & Viewership Metrics
Registration Data Points
Webinar registrations came from a combination of platforms, including Facebook, Database Marketing, and Organic leads. Overall, Scheduled webinars outperformed On-Demand webinars from a registration standpoint.



WEBINAR ENGAGEMENT DATA POINTS
The webinar landing pages were optimized to be viewed on both desktop and mobile. On-Demand Webinars could be instantly accessed, whereas Scheduled Webinars were only available at a certain day and time. Overall, On-Demand webinars had a higher attendance rate, but Scheduled webinars were viewed for longer.

Webinar Timing & Content Metrics
ON-DEMAND WEBINAR
The data will show that a shorter webinar will perform slightly better than a longer one, but the overall consensus based off of the data and the webinars studied is that it is the quality of the webinar, not the length of time, that ultimately impacts the length of webinar viewed.
10 MINUTES
HIGH – 95% of Webinar Watched
LOW – 60.5% of Webinar Watched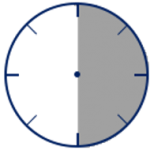 30 MINUTES
HIGH – 63% of Webinar Watched
LOW – 33% of Webinar Watched

SCHEDULED WEBINAR
Based on empirical data, and webinars we've ran over the past few years, we have focused on Tuesday, Wednesday, and Thursdays for Scheduled webinars. We found that Tuesday, Wednesday, and Thursday morning and afternoon had similar attendance rate and webinar viewing rates.

CONCLUSION
Summarizing Our Findings
Lone Beacon has found that webinars are a great tool to introduce more leads into the top of an advisor's sales funnel. We will continue to utilize webinars as supplemental educational content and as a promotional avenue to help fill the top of the sales funnel and help nurture existing prospects and clients within it.
Moving forward, we would recommend a strategic combination of on-demand and scheduled webinars, even continuing into a post-Covid world where live seminars might start to become more prevalent. Both types of webinars, on-demand and scheduled, serve a very uniform purpose in that their goal is to engage and educate, which is paramount and reflects our values of education and information.
We do not feel what webinars are meant to replace dinner seminars, referrals, broadcast, or other digital advertising, but rather as another platform to bring new people an advisor's funnel and help close existing business.
IMPORTANT DATA POINTS
Length & Content

10 – 25 Minutes in Length
Quality of Content is More Important Than Length

Scheduled Date & Time

Tuesday, Wednesday, or Thursday at 11am or 6pm
Give Registrants Multiple Dates/Times to Pick From

Attendance Rate

61% for On-Demand
45% for Scheduled

Appointment Requests

There Were Twice the Amount of Requests for Scheduled Webinars

APPENDIX
CASE STUDY #1 – Knoxville Market
FORMAT: On-Demand, 30 Minutes, Retirement Theme
CAMPAIGN LENGTH: 1 Month
MARKETING PLATFORMS:
Organic Website

893 Total Web Sessions During 1-Month Campaign

Database Email Marketing

1, One-Off eBlast Deployment
4, Weekly Database Email Deployments

Facebook Advertising

1, 2.5 Week Campaign Ran on Facebook Spending $950
WEBINAR METRICS:
23 Unique Registrations Took Place
11 Unique Registrations were from Facebook
3 Appointment Requests were Made
18 Unique Viewers for the Webinar
26% Attendance Rate
49% of the Webinar was Viewed

CASE STUDY #2 – San Diego Market
FORMAT: Scheduled, 40 Minutes, Social Security Theme
CAMPAIGN LENGTH: 1.5 Weeks
MARKETING PLATFORMS:
Organic Website

604 Total Web Sessions During 1.5-Week Campaign

Database Email Marketing

2, One-Off eBlast Deployment
2, Weekly Database Email Deployments

Facebook Advertising

1, 1.5 Week Campaign Ran on Facebook Spending $2500
WEBINAR METRICS:
262 Unique Registrations Took Place
157 Unique Registrations were from Facebook
35 Appointment Requests were Made
111 Unique Viewers for the Webinar
4% Attendance Rate
75% of the Webinar was Viewed