Lone Beacon is proud to announce that our very own Director of Production, Pete Gustin, the official voice of Fox News, has recently won yet another award. Pete is one of the most widely heard voices across America, and despite his Macular Degeneration diagnosis leaving him legally blind, he remains one of the most sought-after voices in the industry. When he's not voicing show imaging and commercials for our advisors, a national news channel, or a major movie trailer, he's an avid adventurer and author. He's a constant inspiration, from authoring multiple Amazon best-selling novels, to hosting and staring in the Blind Surfer video series on YouTube.
If you haven't heard his voice at some point, it probably means you don't consume any media: Pete is a four-time winner of the Benztown Top 50 Radio Imaging Voices award, which stems from his work beyond Fox News where he has been the voice behind multiple Super Bowl commercials, movie trailers, TV promos, and of radio stations across the globe including ESPN Radio.
At the end of 2020, Pete walked the (virtual) red carpet on his way to his second SOVAS Voice Arts Award for Outstanding Movie Trailer Voice Over of the Year. This time, his award came as a result of his work on Unhinged PSA. Additionally, Pete received the 2020 SOVAS Award for Outstanding TV Promo of the Year after bringing his talents to FX's hit animated series Archer.
Pete Gustin joined Lone Beacon in 2013 and continues to be the voice behind radio show imaging and commercials for our elite advisors across the country. He makes it possible for us to create and produce some of America's most successful, and best sounding, financial talk programs. Advisors can elevate their broadcast with Pete's professional award-winning talent, while aligning their traditionally conservative news – talk audiences with one of the most recognizable voices in the industry. The beginning of an advisor's radio program can sound like a professional news segment, complete with intro music and custom scripts that grab the listener's attention. Additionally, advisors can reach and engage the 50+ affluent audience during primetime hours with fully produced, direct response commercials.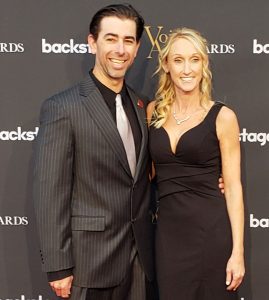 An advisor's radio show allows them to build trust and credibility with their target audience, while also being seen as an expert and go-to source of information pertaining to all-things retirement. Listeners can come to feel like they're getting to know the advisor personally when they listen week after week, whether it be from the show itself or from commercials airing in the most popular programs across radio networks. We help our advisors overcome these five broadcast advertising myths through end-to-end production, and by providing engaging new content every week. We also research the best stations for advisors to advertise on, negotiate and manage the media outlet relationships for our advisors.
Pete's incredible voice and production talents help add to the industry-leading marketing firm for financial advisors. He is truly a one-in-a-million kind of person and talent, who Lone Beacon is so lucky to have had since the beginning.
Was this article helpful? Should we publish more like this?