FINANCIAL ADVISOR WEBSITES 
Generate Leads, Close Business, Stay Secure
Responsive Websites
Maintenance, Security
And Lead Generation – All In One
Effective website design is equal parts form and function. While creating an aesthetically pleasing website is important, our goal ultimately is to make your website an effective lead capture mechanism. It will further establish a basis of trust with your current clients and prospects. We understand the value of staying relevant and the importance of studying changes and the trends of modern technology. As a result, we establish relationships with target consumers using our cutting-edge digital design strategies and create customized mobile-responsive marketing websites for the independent financial advisor.
At Lone Beacon, we've spent our careers helping big national brands develop strategies to activate campaigns locally. Today, we're helping independent financial advisors leverage technology to capitalize on the tremendous opportunity that exists online – putting your message in the hands of the people you want, delivered in the way only you can, and giving you the resources to close those leads.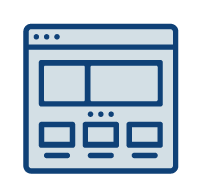 ERGONOMICS
Uncomplicated navigation, readable font, clean organization, and quickly digestible content.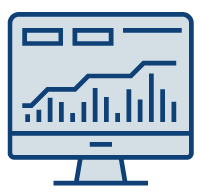 LEAD CAPTURE
Gathered analytics, used in combination with incentives and CTAs, triple your chances of leads.
MOBILE FRIENDLY
Your website is your storefront and your target audience, especially high-net-worth individuals, are always researching you on the go.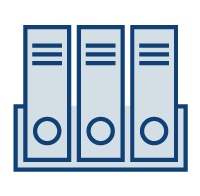 FAST, SECURE HOSTING
Daily backups, free SSLs, email services, and more. We manage the security and performance of your sites at server and application level.